How Do You Turn Your Service Waste into Service Revenue?
Rooting out inefficiency and retaining top talent.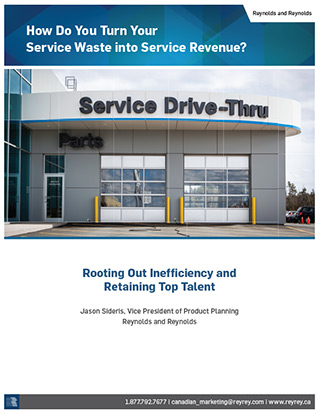 Whitepaper
Is the backbone of your dealership withstanding the latest industry challenges?
Even one inefficient process, or an inefficient piece of a process, can lead to problems such as technician turnover, dissatisfied customers, bad reviews, and a negative atmosphere in your dealership.
In this whitepaper, you'll learn:
How to empower customers and why this is important for service revenue.
Steps you can take to attract and retain talented technicians at your dealership.
Tips to make your service processes more efficient through digital workflows that will lead to increased revenue.
service fixed fixed ops fixed operations whitepaper parts technician techinicians technicians advisor advisors adviser advisers turnover RO process RO advanced service Reynolds Advanced Service adv service service revenue whitepaper