Reynolds Consulting Services
Broken processes are draining your profits.
Every day flies by in a blur. Your processes are holding you back from seeing the results you need. You don't have time to dig into the root of the problem, let alone make any changes to fix the problem. But profits are dwindling and changes are necessary for the survival of your dealership. Process improvements could mean the difference between survival and selling to the highest bidder.
No matter what DMS, CRM, or other software you use, it helps to have a fresh perspective. Get the most out of your investments; learn and enforce best practices from experts while maximizing system usage. Increase performance and profits through better management in sales, service, accounting, and all other dealership areas.  
About us
Reynolds Consulting Services is one of the most comprehensive and thorough consulting practices in the automotive industry. With an average of 25 years of in-dealership management, ownership, and consulting experience, our consultants have walked in your shoes and understand the challenges your dealership faces on a day-to-day basis. This team offers a wealth of practical industry knowledge to help overcome those challenges and improve your business practices.
Our consultants work in your dealership, with your staff, to build a customized consultation package that meets your dealership's business needs and goals.
Don't take our word for it.
"Now, our salespeople are equipped with a clear and concise guide that has streamlined the way they enter prospects, follow up with them, and pursue new clients."
Felecia Cowan
Jack Bowker Ford Lincoln
Jack Bowker Ford Lincoln Consulting Testimonial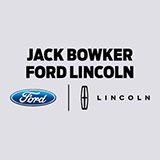 "We got a consultant who used his dealership expertise to help us understand new concepts and become better all-around employees."
Lenora Claus
Subaru of Plano
Subaru of Plano Consulting Testimonial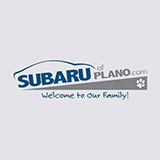 Contact us
What's next
After clicking submit, a consultant will contact you shortly via phone or email to discuss your needs. We value your privacy and will not share your information with other third-party providers.