Thank You
Thank you for your interest. Please click the links below to download your whitepaper.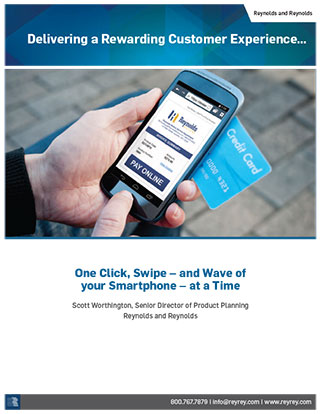 Delivering a Rewarding Customer Experience... One Click, Swipe - and Wave of your Smartphone - at a Time
What you need to know - and do - to integrate secure, electronic payment options into your dealership's business operations.